is the Smart Way to
Merge Traditional, Digital
and Mobile Advertising
What should your goals for a digital/traditional business model be?
Let's make digital work without giving up traditional.
There are 30 million small businesses in the U.S. and advertising is critical to their success. But most of these businesses face huge challenges in advertising and promoting their products and services, because advertising isn't cheap, and it comes with absolutely no guarantees that it will work.  MyCity SmartCard changes both of those problems!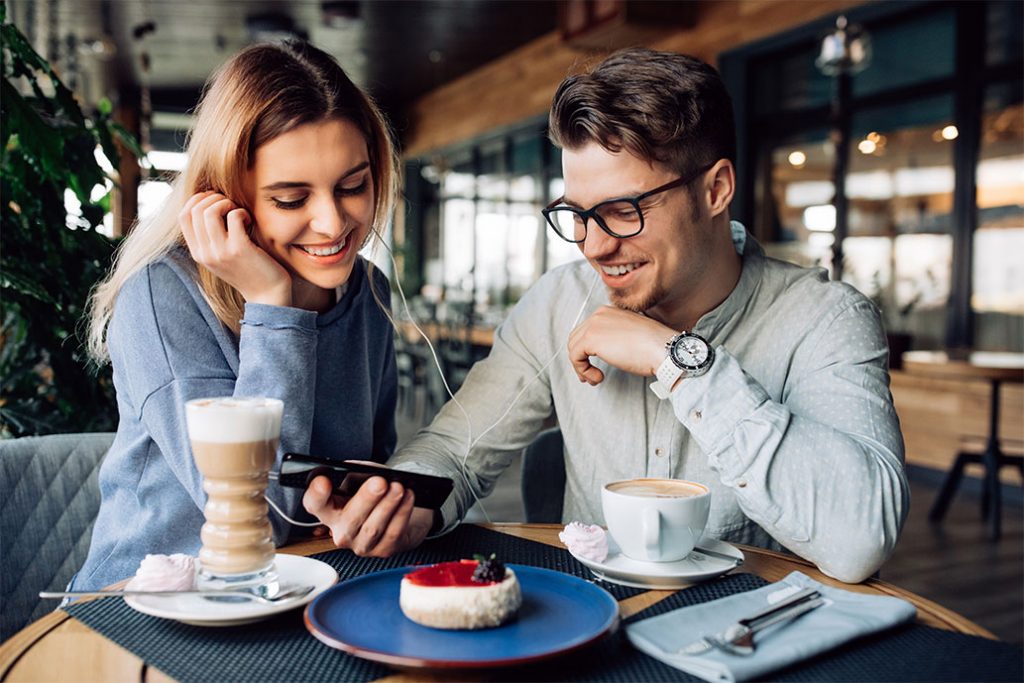 SmartCard is a revolutionary way for businesses to get advertising that's guaranteed to work: They don't pay a penny until customers come in, and then it's only at their cost of goods. At the same time, SmartCard helps the struggling traditional media—broadcast stations, magazines, newspapers—that are rapidly losing market share to social media, giving them a way for businesses to become new advertisers without upfront investment and fear of failure.  And customers? They win by getting discounts on products and services at local businesses.
SmartCard is the first technology concept that makes the cycle of advertising to customer a flawless path.
Media companies get businesses to advertise by offering their media for trade in lieu of cash. This gives businesses traditional advertising without any cash out of pocket. The media companies use the SmartCard technology to resell this trade to consumers, usually at a discount to influence faster buying of the business products and/or services. Consumers use their credit cards to buy these services and products, and that money flows back to the media partner to pay for the advertising. It's a new, smarter consumer-centric advertising cycle: advertising is indirectly paid for by the consumer.
Customers Win: They get discounts at their favorite local business.
Businesses Win: They get traditional advertising via their media of choice for trade, so no out of pocket expenses.
Media Companies Win: They get new advertisers with a guarantee that the advertising will work, and they recoup all their advertising fees by the consumer purchasing of the traded business goods and services.
It's new, its creative and it works! Customers get discounts, businesses get guaranteed customers for cost, and the media maintains and increases existing revenue.  Its' the SmartCard cycle of smart advertising!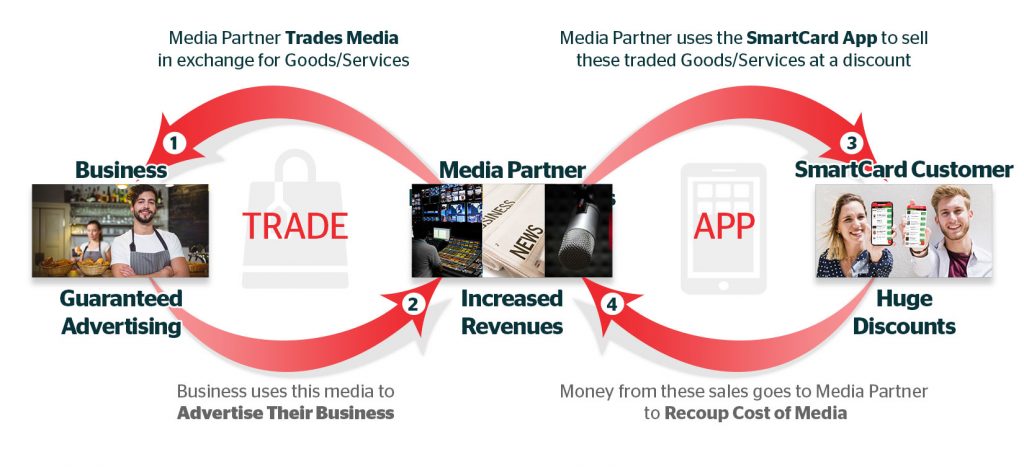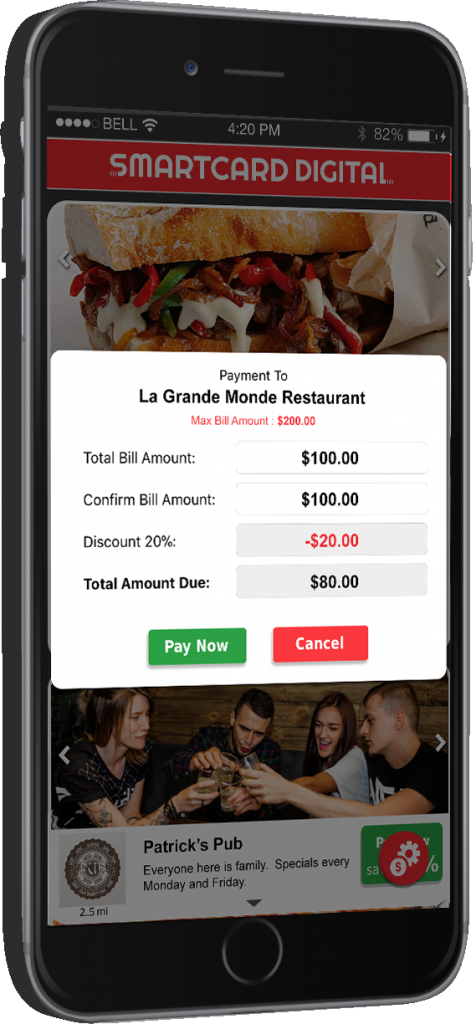 As you can imagine, you don't want to sell ALL your advertising on trade, so here is the suggested SmartCard sales technique.  In trying to sell a merchant, obviously go for the cash deal first, but if they say "NO", use the SmartCard as an option to save that sale! Think about it …if a sales rep solicits 10 merchants, 1 out of 10 normally says yes to a cash deal. Now you can get the other 9 to say yes to a trade deal with SmartCard! Also, think of the 1000's of merchants you have that have been inactive for years… this is a good way to get them revitalized!
Customers downloads the FREE branded SmartCard app. They add any amount of money using a major credit card. They check the app for discounts at your location by scrolling through the "Merchants" screen.
When they visit the merchant, the customer enters the amount of the purchase into the "pay now" screen and presents their mobile device to the server or cashier who will then press the confirm button. It's that simple!
Media Partner Potential Financial Projections
Below is an example, in which, we show a merchant count of 40 merchants, there is no required minimum nor maximum. We based the numbers on an average trade of $1200 a month. This is entirely set by the Media Partner based on what their normal advertising costs would be.
Sample: Media Partner

Merchants
40
$1,200/Mo. Trade Per Merchant Monthly
$48,000
25% Avg. Disc@ 75% Inv. Usage Mo.
$27,000
Media Partner: 88% Monthly
$23,760
Media Partner: Yearly
$285,120
Getting Started Procedure
Once we have a signed media partner contract here is the media partners action plan.
Items We Need from Media Partner
What We Do After Receiving These Items
Create your own marketing materials and contract to sign merchants. (we have supplied you samples from other media partners)
Once you sign 4 merchants, we will do initial training
After you sign 4 more merchants, we will do a deeper training
After you have 12 or more merchants, we can launch the app
Once the app is live, the Media Partner needs to start promoting the app. They can use all the sample materials supplied, but the key message to their customer base is "Get smart, get up to x% off at your favorite restaurants and businesses"
Suggested mediums for promotion of the new app: Their existing medium (i.e. paper does various print ads), Facebook/twitter posts, Email blasts to their customer list.
Timeline Schedule
Phase-1 Setup and Training
Phase-2 Merchant Sales
Phase-3 Launch App
Phase-4 App Promotions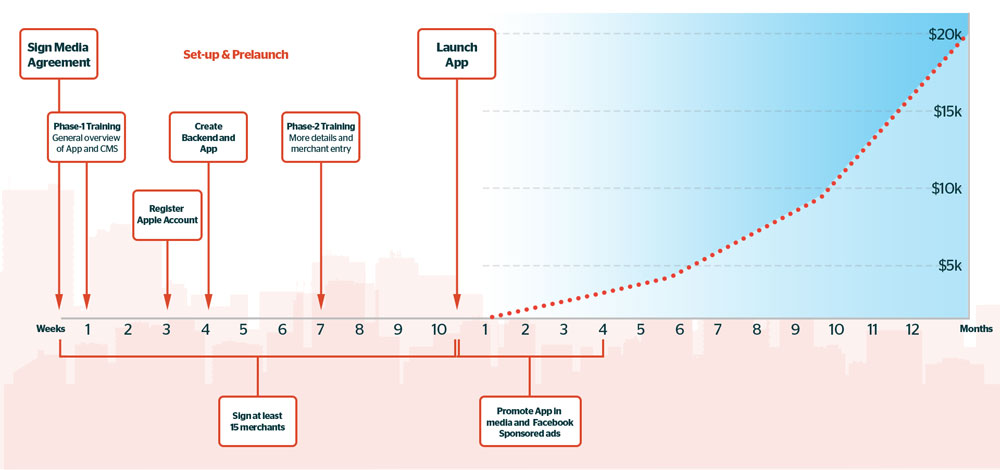 Setting Up a Merchant in the App
Each media partner will have their own MASTER USER ACCOUNT that will allow them to control all the merchants, discount amounts, trade amounts and see their sales data. We will train your staff twice, first with an initial overview of the system and then again after you sign your first few merchants, we will help you enter them into the system. Note: Once the system is setup it runs itself, but we are here anytime you need assistance with a 1 hour response time.
How does a media partner determine the discount for each merchant? The designated discounted amount for each merchant is usually based on the popularity of the merchant. Each merchant can have any limitations such as "Can't be used for alcohol" and be shown on the app based on days they choose: Example, they only want to be visible Monday through Thursday.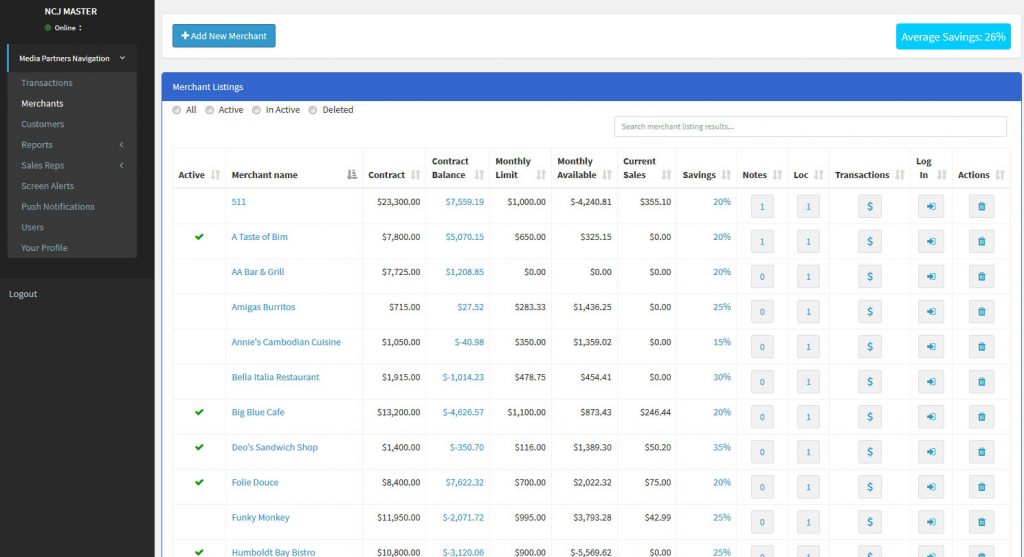 Utilizing a media partner's existing media resources they should market the app. Example, a print publication uses ads, social media, and their email list of readers to generate buz about the SmartCard. The great news is the required number of downloads/users is very small due to the fact most users of the app become regular repeat users.  
Sposnored Facebook ads have ben found to be the quickets and most effective way to get users.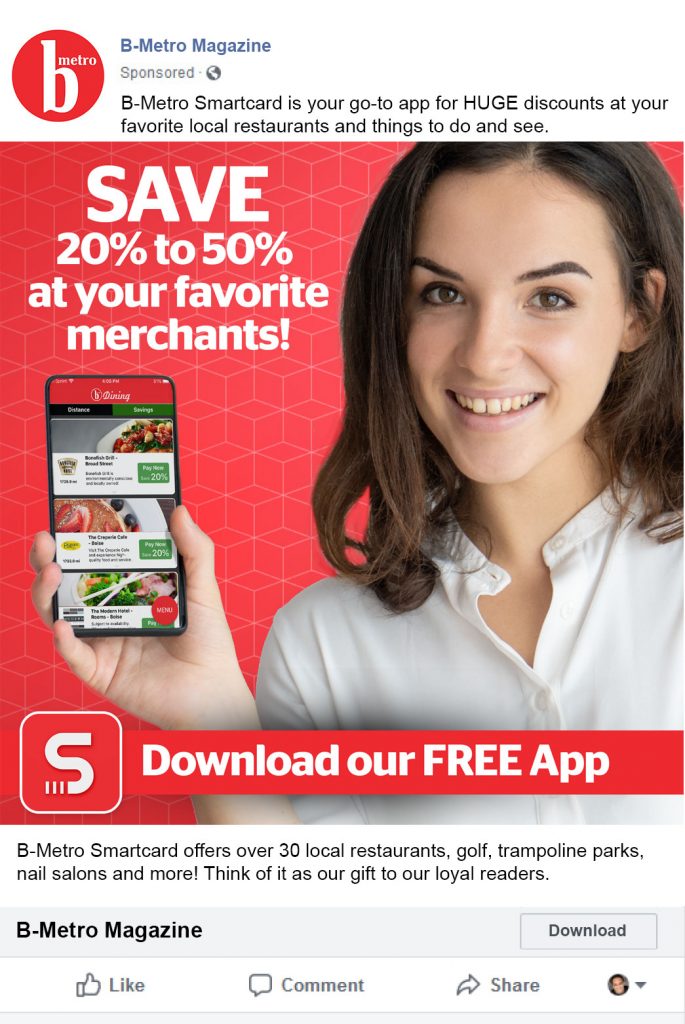 Sample Ads Used to Promote SmartCard & Associated Merchants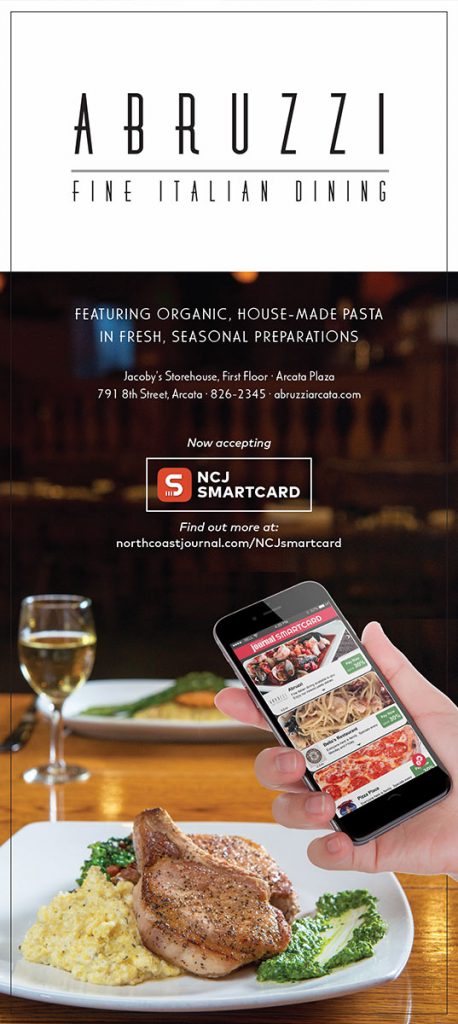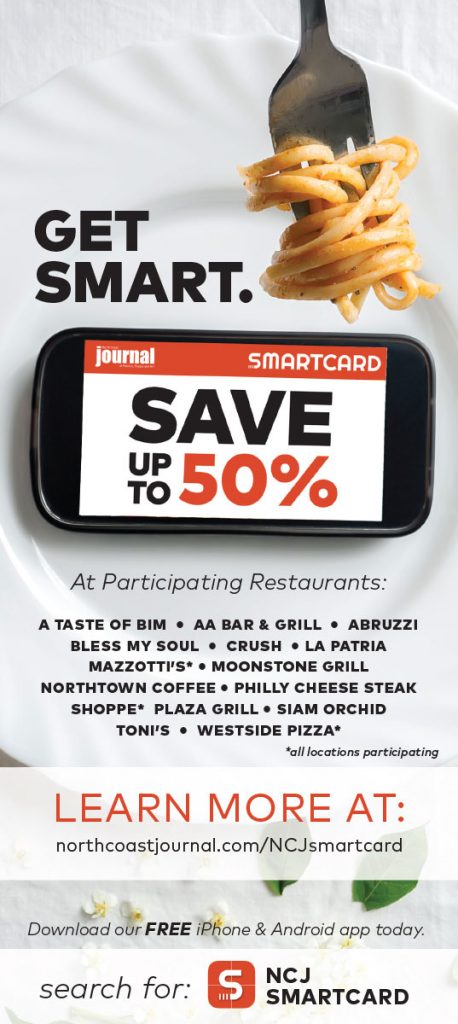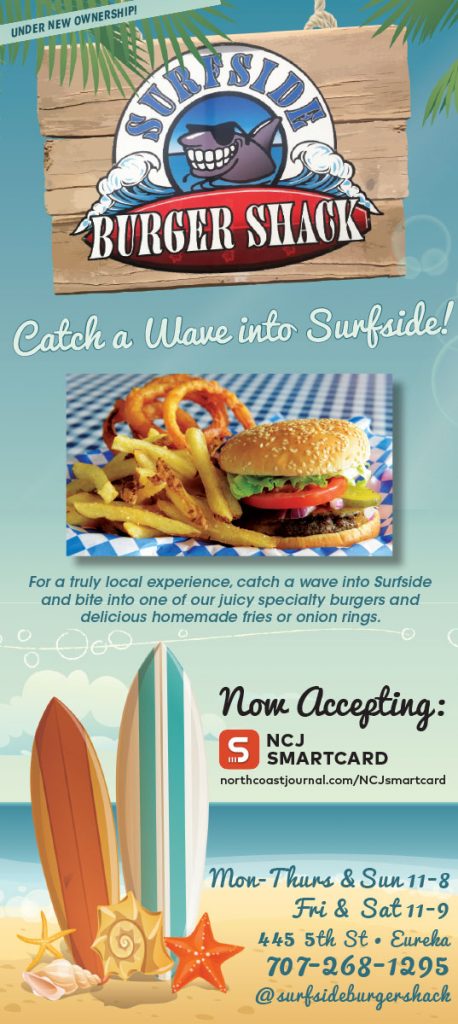 Most media partners have a seprate rate sheet for trade which is above normal rates to comesnate for the discounted trade. Sample Below: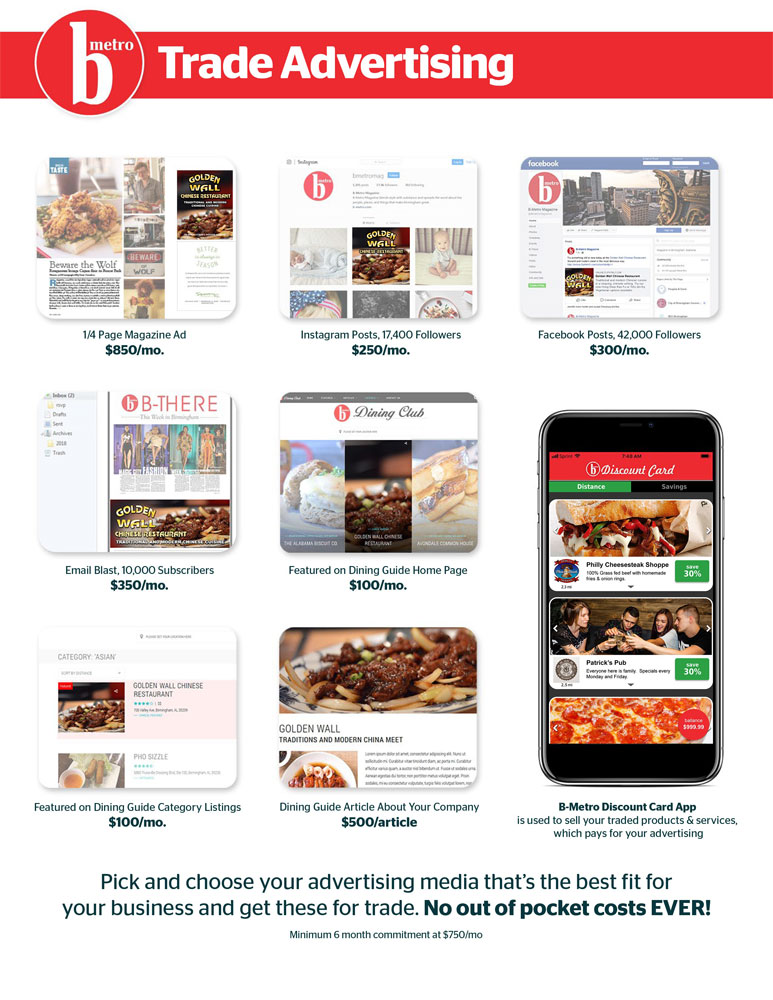 How Many Downloads to be Successful?
Due to the fact once a uesr finds out about smartacRdc they become very active and thus it doesn't take many users to make SmartCard successful.
Number of App Users to Re-coup Advertising Revenue
Average customer spends $15/transaction X 2.5/mo. = $37.50 Customer/mo.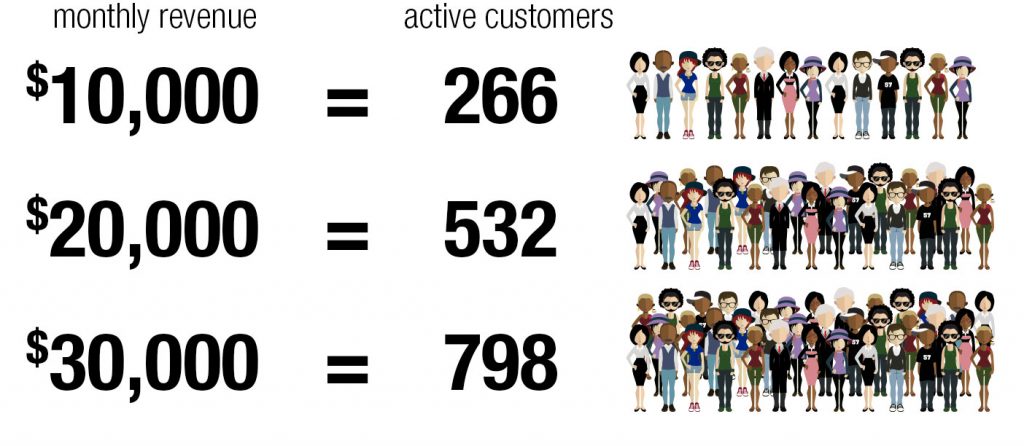 The moble app is available on both the iPhone and Andriod app stores and has only 3 screens in order to keep it simple and clean to the users.
Navigates all the available offers for the media partner and select the merchant to get the associated discount.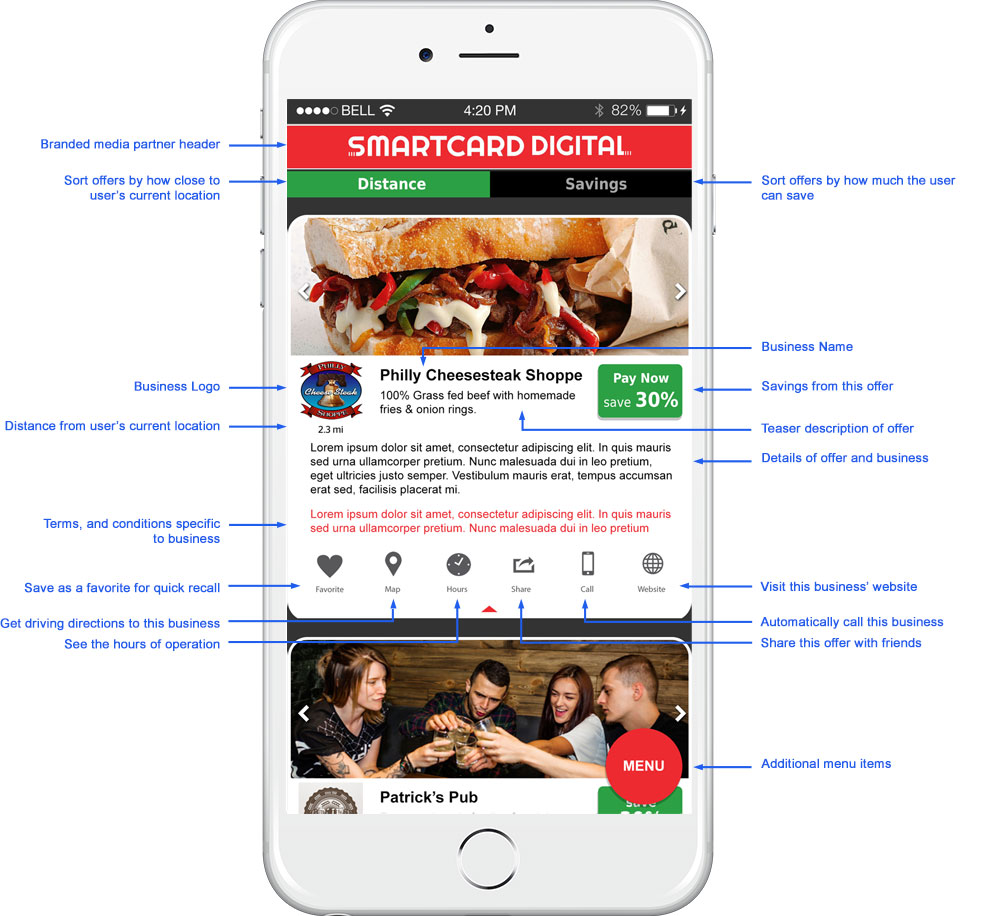 User enters exact amount of check and app calculates discount, and submits payment.
Marketing Videos Available
SmartCard Crowdfunding Video
Media Outlet Promotional Video
Merchant Promotional Video
SmartCard Publication Video
In today's unstable economic environment, it's difficult to know where a merchant should spend their hard-earned money on advertising. When sales are slow, it's hard to find the budget to advertise. It's time to change this! It's time for a program in which a merchant should not have to pay a dime for advertising unless customers come in! It's time for SmartCard.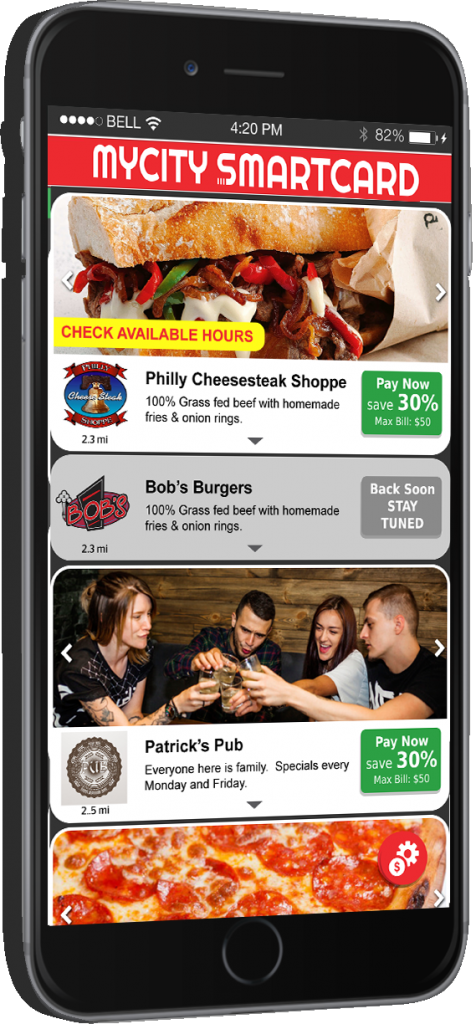 SmartCard makes it possible for a business to invest in advertising for the cost of goods. By becoming a SmartCard merchant, they provide credit at their business, in lieu of paying cash. That's it! They use the advertising however they want and never receive an invoice for it. The Media Partner resells the credit to consumers at a discount via the SmartCard app.  Customers find the business on the app, visit the business and when they receive their check they simply enter the exact amount of the bill into the SmartCard app. The associated discount is automatically applied, and the merchant trade is reduced by the original amount of the bill.
Think about how many new merchants a media partner could get, and those they could re-connect with, if you could tell them this…
"We have a program, in which you don't pay a dime for advertising unless customers come in!"   That's a guarantee that no one in the advertising world has ever made!"
The SmartCard program makes it possible for a merchant to invest in advertising for the cost of goods. By becoming a SmartCard merchant, a business provides credit at their place of business, in lieu of paying cash.
The merchants win because they get full value ads for the price of their hard costs, plus they get guaranteed traffic from customers using the SmartCard app. The discounted goods and services will also entice new customers to try a business for the 1st time.
"After one full year of utilizing the Smart Card app in Humboldt County California, our company has received nearly $250,000 in new advertising revenue" Leishman says, "It has been a boon for this company and for advertisers as well. When a business owner can invest goods and services rather than cash in a comprehensive marketing campaign, and the media company can resell those goods and services to the public at a discount, it provides cost savings for all concerned. "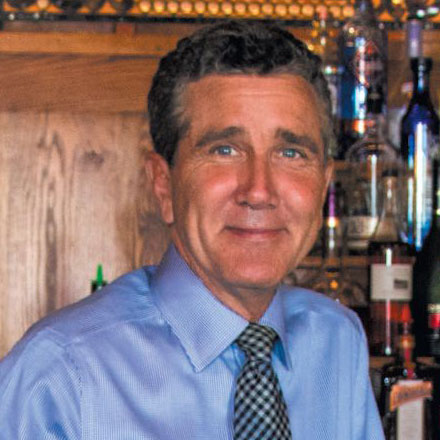 Bill Chino - Restaurant Owner
"SmartCard is a great way for us to receive regular advertising programs for our restaurants.

"The advertising in North Coast Journal and Humboldt Insider magazine has provided Moonstone Grill, Abruzzi, and Plaza Grill with great exposure and new customers at a fraction of the normal advertising cost."
Via an Interview With a Current Media Partner
When you were getting merchants, how did you incentivize your sales force and how are you commissioning them since it was a few months after the trade commitment that money started flowing into the company? 
We pay our reps a salary plus 10% commission on sales. For SmartCard, we pay our reps. on the net of sales (after SmartCard discounts), at restaurants monthly. We made sure they set the appointments, and I went out with them and sold the concept. Salespeople had to wait for commissions at first, but now they love it. 
Also, when did the advertising trade start for the merchant, after the contract commitment? or after the app went live?
We made a target list of potential restaurants and set a goal of 15 restaurants signed up before we launched to consumers. The advertising can start at any time the MP wants. If all depends on how the MP books it. 
What was the average merchant commitment… 1 month? 6 months? year?
All commitments are for 1 year. An MP needs the commitment to have continuity and volume of restaurants to offer to the consumer. Some sign on for every week, and some sign on for every other week. We also offered our quarterly visitor magazine as an option and we have some advertisers doing both.  We did allow for a 3-month period where a restaurant could opt out. Only 1 restaurant opted out.
What were the biggest obstacles getting merchants and how did you overcome them?
The usual. Didn't understand the app- wanted to wait and see how it went- didn't want to advertise. same old stuff. We just kept calling until we had enough to start and now we keep adding restaurants. Note: If I had it to do over again, I would make sure I had more restaurants than 15 as my target to start. Once the SmartCard app. has enough downloads, sales go crazy. Having enough inventory to satisfy consumers becomes the challenge.  
How many downloads/users does it take to make the program profitable?
NCJ did $28,000 in sales in one month with only 1000 downloads. We have found once a user experiences using the SmartCard app and gets all the wonderful discounts they become a regular user.