What's so smart about it?
Here at SmartCard we believe that given a choice between paying 100% of a bill or paying only 50-80% the "smart" person will most often choose the latter. We're betting on it. SmartCard allows you to pay through the app for huge savings!
Get Smart. Get the SmartCard!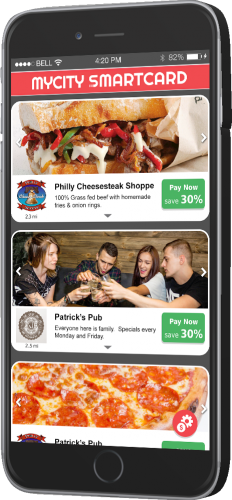 MyCity SmartCard allows consumers to enjoy their favorite local places at a discount … and it's all done with your smartphone.
Check the app for current local merchants and their associated discounts by scrolling through the "Merchants" screen. The list of local merchants changes from time to time, and only those merchants that are shown on the app will accept the Smartcard.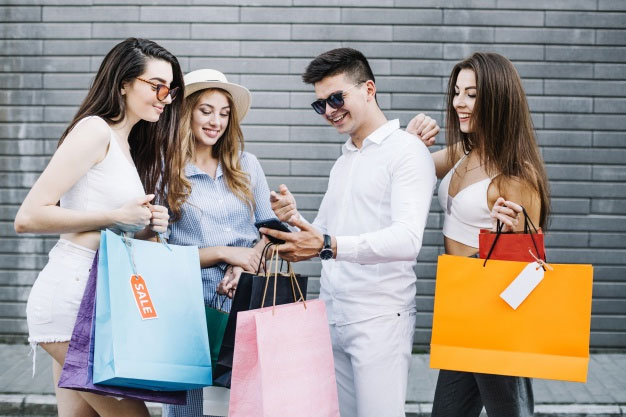 It's simple! Just enter the amount of the purchase into the "pay now" screen. Present your mobile device to your server or cashier who will then press the submit button.

Smartcard will cover the purchase and tax, but not a gratuity. Please tip appropriately when dining at a Smartcard restaurant. Your server will love seeing you come back next time.

The discount on your purchase will be reflected in your customer account. For instance, if your bill is $50.00 and the discount offered by Smartcard is 40%, the overall total of the purchase is $30.00. You just saved $20.00! Within the app, you can call merchants, locate them with the map feature, see the hours of operation, and share this information.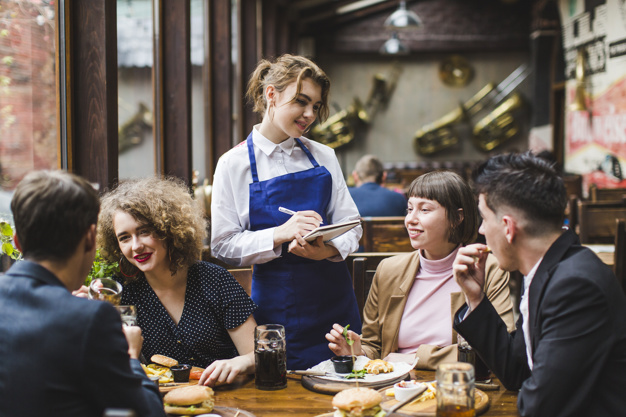 See what others have said about MyCity SmartCard
"SmartCard is a great way for us to receive regular advertising programs for our restaurants.

"The advertising in North Coast Journal and Humboldt Insider magazine has provided Moonstone Grill, Abruzzi, and Plaza Grill with great exposure and new customers at a fraction of the normal advertising cost."
"Thank you, guys! I'm very satisfied with your work. I'm going to return to you with my next idea."
"Upmine team is awesome! Their creative ideas were perfectly implemented. I'm very pleased!"
Contact us today to see why SmartCard will change the way businesses advertise.